Installation Certificate for Insurance
To secure the lowest priced insurance and as proof of fitting the insurance approved S5 vehicle tracking system, on completion of the free nationwide installation an installation certificate is provided by the S5 Vehicle Tracker manufacturer. This can then be presented to all major insurers to clarify the device is working correctly and meets the required Thatcham accredited ratings.
The certificate details the S5 Tracker serial number, the devices Thatcham Accredited Number, Thatcham Category, the cars details such as Make (Land Rover, BMW), Model, Registration and the VIN number and serves as reassurance to major insurers that an S5 tracker is installed and working correctly.
How does the S5 tracker Work?
Automatic Driver Recognition
For vehicle safety should the S5 VTS Insurance approved tracking device detect the driver has no driver tags on their person then the category S5 Tracker will send a vehicle security alert directly to the Secure Operating Centre (SOC), some S5 Trackers (highest level tracker) will also send a push notification to the users smartphone app so you and instantly notified of the potential theft of your vehicle.
UK Police Forces
Once the vehicle driver has confirmed the vehicle theft with the Secure Operating Centre the driver is then required to notify any of the UK Police Forces. Any of these Police Forces will respond to the vehicles theft with a level 1 response. The S5 Trackers also have full European Coverage
Guided in to the devices location by the SOC, the vehicle can be recovered for the driver, back to their home address. All Thatcham Category S5 VTS system (used to be called Thatcham Category 5 vehicle tracker) include recovery as standard back to the drivers address.
Thatcham Category S5 Vehicle Tracking System Benefits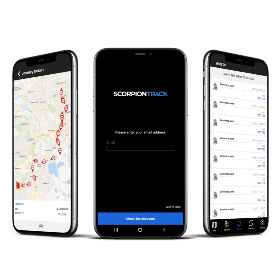 In addition to providing perfect protection for vehicle with a FREE nationwide installation our Thatcham Category S5 trackers also come with a range of additional features:
Real-time notifications: Receive instant alerts when your vehicle enters or exits a designated area.
24/7 monitoring: With our round-the-clock surveillance capabilities, you can keep tabs on your vehicle's movements day or night.
Driver recognition capabilities: Our unique driver recognition technology ensures only authorised individuals have access to your vehicle – perfect for businesses with multiple drivers.
Detailed reports: Easily generate detailed reports on trips taken by individual drivers or entire fleets – great for keeping tabs on fuel consumption and route optimisation efforts.
European Coverage: Full Automatic Driver Recognition throughout Europe, standard for the S5 Thatcham category.
Insurance Approved S5 - Thatcham Category S5 Trackers once installed via our FREE nationwide installation will often allow the driver to claim a discount on their insurance. The driver recognition feature and European coverage which is standard with Category S5 gives insurers greater peace of mind for your vehicles security.
S5 Car Tracker Optional Extra
Available extras on some of our best seller Thatcham Category S5 systems include:
Remote Immobilisation - Available from Safe Track, Smartrack, Meta Trak and Scorpion. This remote immobilisation feature allows the Police Force to request immobilisation of the vehicle which ensure that once stopped, the vehicle engine can not then be restarted. Cat S5 Plus models
No Tag No Start - Cat S5 Plus models also offer the ability of not only remote immobilisation but the ability to prevent your high value vehicles engine from starting. The Driver ID tag needs to be in the vehicle proximity to disable and allow starting, this helps protect against known methods of theft including key theft and key cloning.
These optional extras are additional to the standard protection offered by the Thatcham insurance approved tracking device and do not form part of the Thatcham Classification.
Most major insurers will only ever ask for an S5 Tracker and not an S5 Plus as these devices are known. Some of these features may help with insurance premiums for the harder to please insurance companies.
The Cat S5 + Models are also available with Free Mobile Installation.
Suitability
At Safe & Sound Vehicle Systems we take pride in offering reliable and trustworthy protection for all types of vehicles – from cars and vans through to motorbikes and commercial fleets alike – so you can rest easy knowing that wherever life takes you, you have the perfect partner in security by your side every step of the way.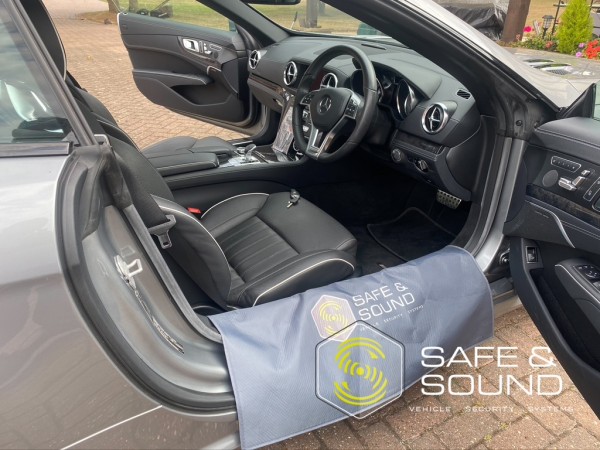 Suitable for all vehicle types the Cat S5 Insurance Approved tracking device whether you're a business owner responsible for managing a fleet of vehicles, or an everyday motorist looking to keep your car safe and secure, the S5 car trackers from Safe & Sound Vehicle Systems are the ideal solution.
Thatcham approved and insurance rated, these trackers offer comprehensive protection that you can rely on, whatever the situation.
At Safe & Sound Vehicle Systems, we understand how important it is to stay in control of your vehicle's security status – which is why our Cat S5 car tracker are designed with advanced monitoring capabilities and driver recognition features. With real-time notifications alerting you to any unauthorised entry or exit from designated areas, as well as 24/7 surveillance and detailed reporting abilities, this technology has all the bases covered when it comes to protecting your investment.
With Automatic Driver Recognition (ADR), our trackers offer an extra layer of security by only allowing access to authorised individuals – perfect for businesses with multiple drivers. This means that any attempts to gain access without authorisation will trigger an immediate alert directly to your smartphone. On top of that, our detailed reports make it easy to generate data on trips taken by individual drivers or entire fleets – great for measuring fuel consumption and optimising routes alike.
For unbeatable convenience and peace of mind, we offer nationwide installation at a location that suits you – ensuring there's never been a better time to invest in S5 vehicle tracking systems from Safe & Sound Vehicle Systems.
Costs of Thatcham & Insurance Approved S5 Trackers
Our supply & installed prices start from as little as £399.00 (including driver recognition) – so whether you need protection for cars, vans, motorbikes or commercial fleets alike – you can rest easy knowing that wherever life takes you there's a perfect partner in security by your side every step of the way.
Get the ultimate piece of mind and convenience with Safe & Sound Vehicle Systems' S5 trackers.
Our Thatcham Category S5 tracker are all well established and branded product from manufacturers. Each provide free smartphone app to work with their system.
Our expert advice is only a phone call away and our FREE Nationwide Fitting Service can be with you in 5 working days.